Tooth Fairy Certificate
Item # CRT024 -- Free shipping and handling! Total price only $9.00.
This is a color reproduction of a Victorian Tooth Fairy Certificate on parchment-colored stock.

It measures approx. 8" x 10" and is an absolutely lovely Victorian reproduction.

Shrinkwrapped and ready to present as a gift and be filled out. Or keep it for yourself!

I also have Marriage, Baptism, First Communion, Christening, and First Day of School Certificates.

Click here to list all available certificates.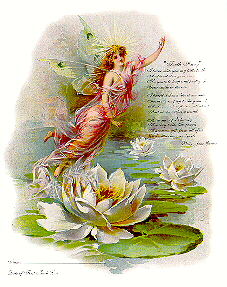 Click here for extra-large image.
X-large images may take extra time to display.
Tooth Fairy
I leave with you my little tooth
And trust it in your care.
It's yours to keep and pretty up
Your castle in the air.
I heard it shines like diamonds
From its rooftop to the ground,
And moon dust flutters all about
And never makes a sound.
That magic of its beautyv Are tiny teeth, like pearls
A precious gift, from all of us
God's little boys and girls.

Betty Jane Gerber