Angel over Crib
Item # POP109 only $3.95.


Embossed and hand glittered!
Click here to find all of the beautiful items and unique gifts I have to offer!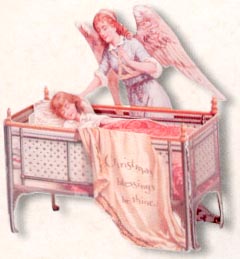 Dream while Christmas
Bells are ringing
Through the gently falling snow
Dram of Angels earthward bringing
Joy and peace to man below

Sales tax for Ohio purchases will be added at checkout.